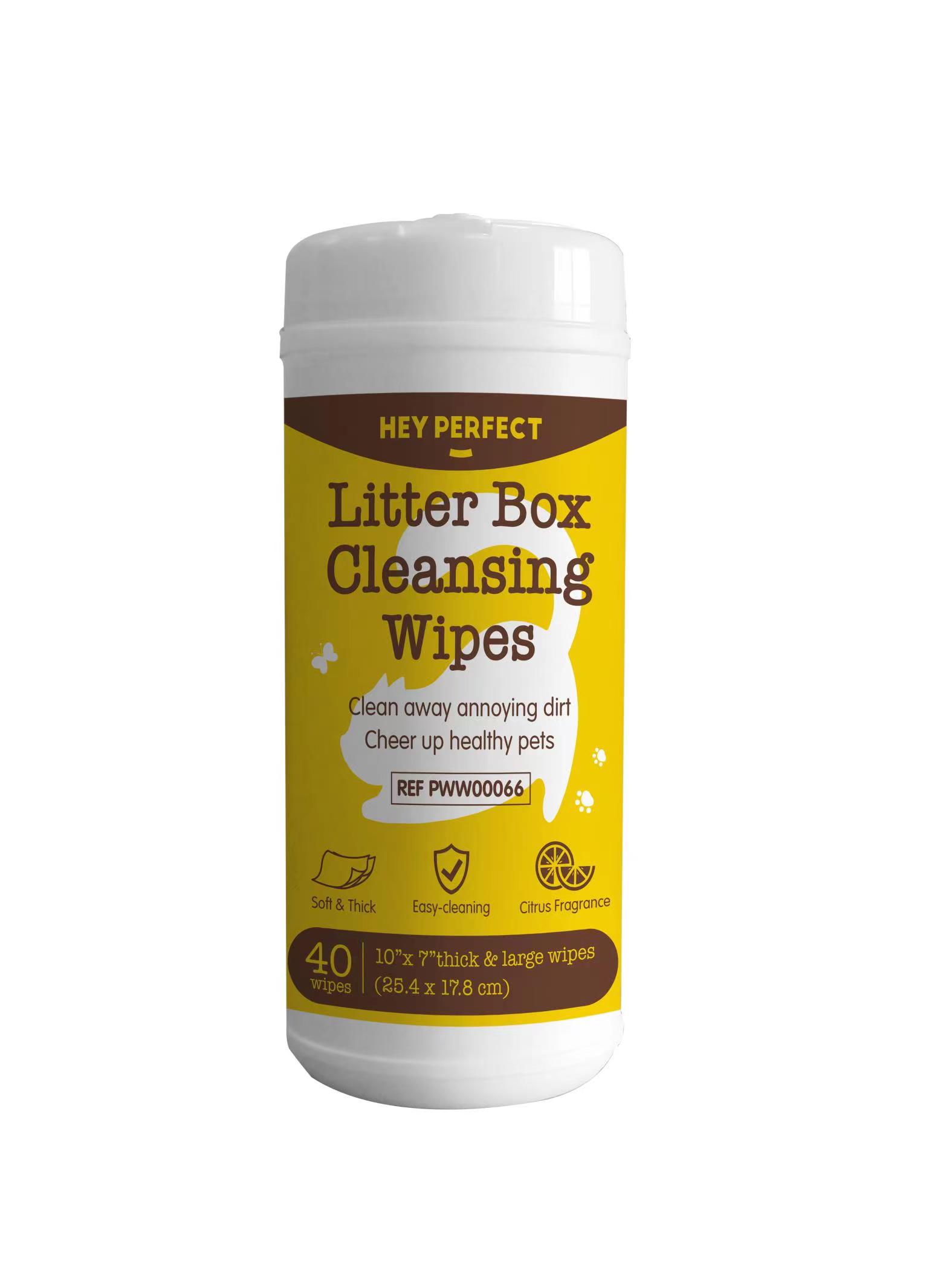 Litter Box Cleansing Wipes
Product code: PWW00066
Wipe size: 25.4x17.8cm/10กม7"
Packing: 40 wipes per canister, 12 canisters per carton
Carton size: 34.5x26x22.5cm
Gross weight: 5.9kg
Net weight: 5.3kg
Scent: Scented/Unscented
Features: ▪ Extra thick & large wipe works for cost-effective &
easy cleaning.
▪ Conveniently clean with baking soda formula.
No need for secondary rinsing.
▪ Citrus scent to eliminate odors for fresh and pleasant
cleaning experience.
▪ A better solution for clean environment and
happy, healthy pets.